04.11.2020 - Information and Digital Literacy workshops for freshmen students at Westminster International University in Tashkent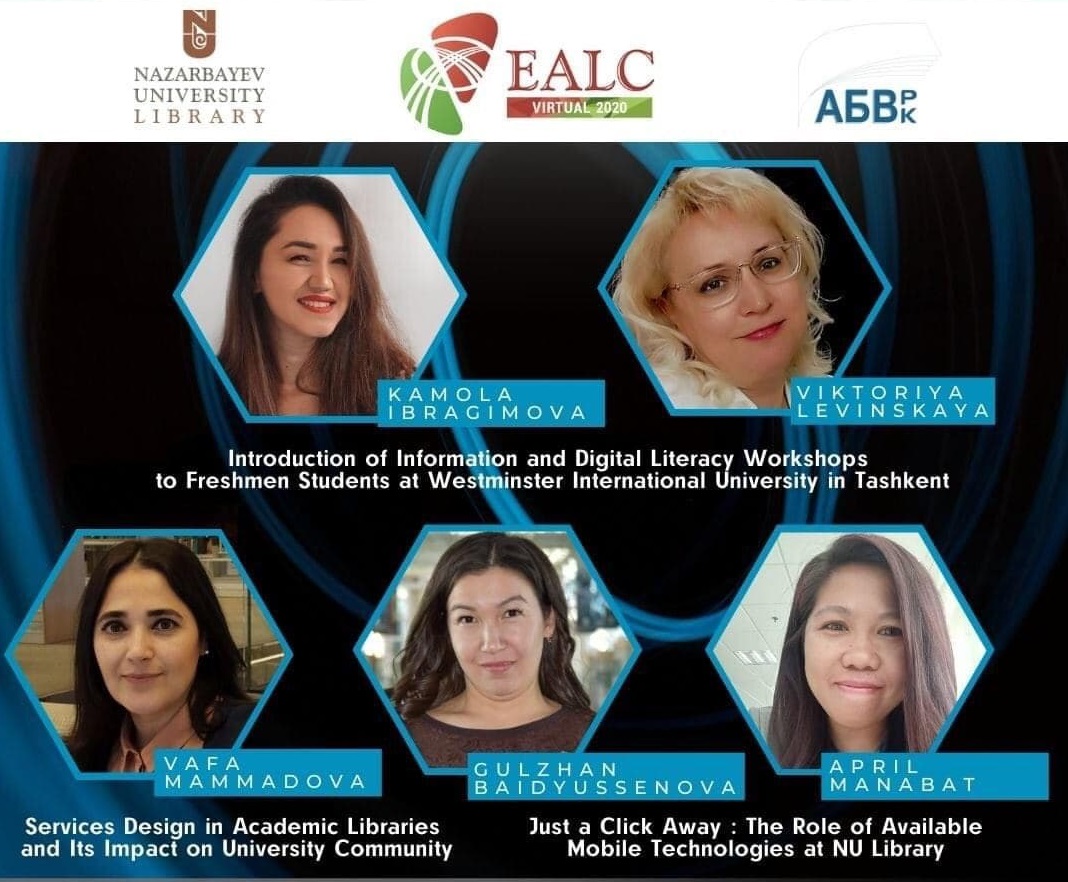 Alive to Changes: Engage. Embrace. Ensure
WIUT LRC Manager Kamola Ibragimova and Dr. Viktoriya Levinskaya (former LRC Manager) presented their research paper during the 9th Eurasian Academic Libraries Conference with the theme "Alive to Changes: Engage. Embrace. Ensure" which was held in the framework of the Eurasian Higher Education Leaders Forum on 30 September - 2 October 2020 at Nazarbayev University (Nur-Sultan, Kazakhstan). In the time of technology and information abundancy, addressing the topic "Information and Digital Literacy workshops for freshmen students at Westminster International University in Tashkent" has become extremely important.
The Conference featured distinguished researchers and engaging speakers. The conference was a venue for scientific discussion, constructive exchange of information, best practices, and lessons, through oral and poster presentations. In addition, a range of special workshops and lightning talks aimed to attract participants on wider issues of future-ready libraries and library professionals.
This annual international conference discussed current issues and trends in library and information services and was a part of the Eurasian Higher Education Leaders Forum of the Nazarbayev University.