09.04.2021 - Academic Integrity Matters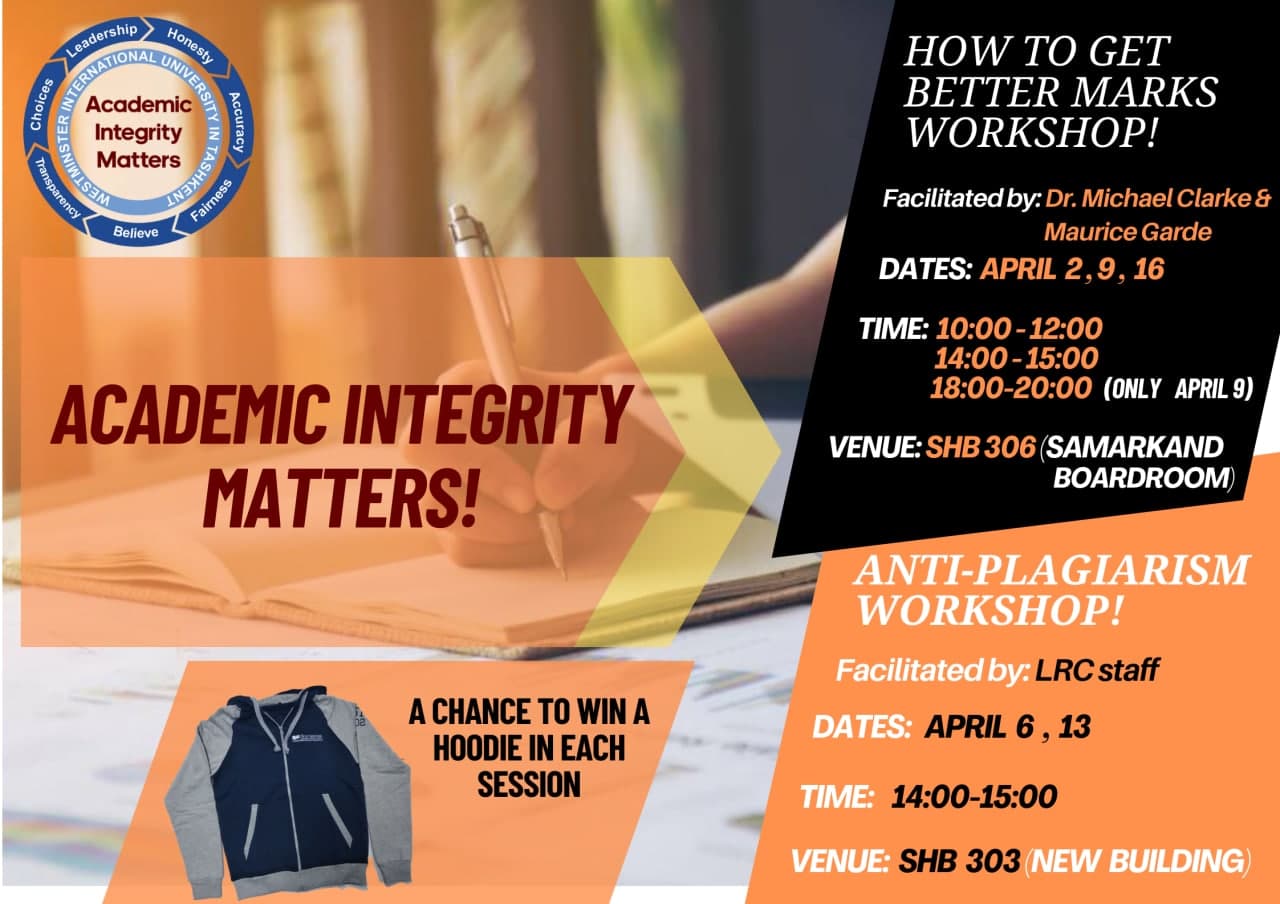 Dear all,
You are kindly invited to workshops of the "Academic Integrity Matters" campaign held on in our university during the whole April, 2021. The workshops are dedicated to academic honesty and how to make your educational process more effective. the aim of these workshops is to assisst our students in becoming decent members of academic community.
At the end end of each session you will be given a chance to win a hoodie with university logo.
1. "How to get better marks" led by Dr. Michael Clarke & Maurice Garde.
Dates: APRIL 2 , 9 , 16
Time: 10:00 - 12:00
14:00 - 15:00
18:00-20:00
Venue: SHB 306 (SAMARKAND BOARDROOM)
2. "Anti-plagiarism" led by Anvar Alimbayev, Salohiddin Urokov and Abbos Utkirov.
Dates: APRIL 6 , 13
Time: 14:00-15:00
Venue: SHB 303 (NEW BUILDING)

Best Regards,