21.09.2021 - SAGE Research Methods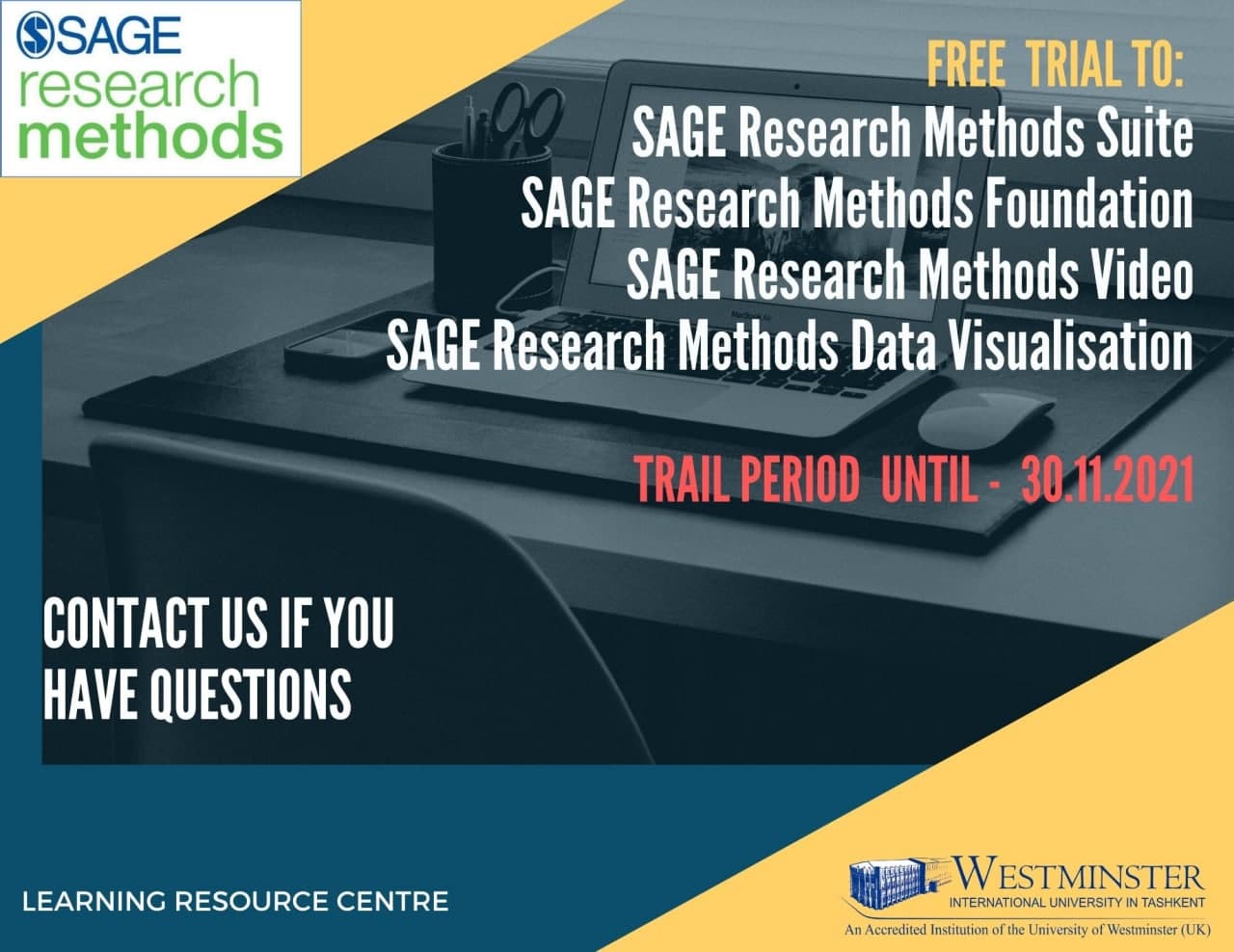 SAGE Research Methods is the comprehensive methods library with more than 1,000 books, journal articles; more than 2,200 case studies of real research projects; more than 500 teaching datasets to help students master data analysis through hands-on practice; and three collections of more than 1,200 videos that bring research methods, statistics, and evaluation to life.
Trial Period: until 30 November 2021.
Getting Started
You can access SAGE Research Methods through this link. Be sure to bookmark it for easy access.
Content and features of SAGE Research Methods:
· Methods Map shows how methods terms and concepts are related.
· Reading Lists can be used to compile lists of selected books, book chapters, journal articles, case studies, datasets, or videos for later review or to share with colleagues and students.
· Which Stats Test helps users choose the best statistical method to use after answering a few multiple-choice questions about their data.
· Project Planner guides users through each step of the research process with instructional content and links to material on the platform.
SAGE Research Methods: Data Visualization marks the first collection on the platform to combine a variety of content types centred on one topic. The different content types complement each other for well-rounded training in creating impactful visualizations. For example, a researcher looking to use histograms might use the following titles: