09.11.2021 - Sherlock Holmes - "A Scandal in Belgravia"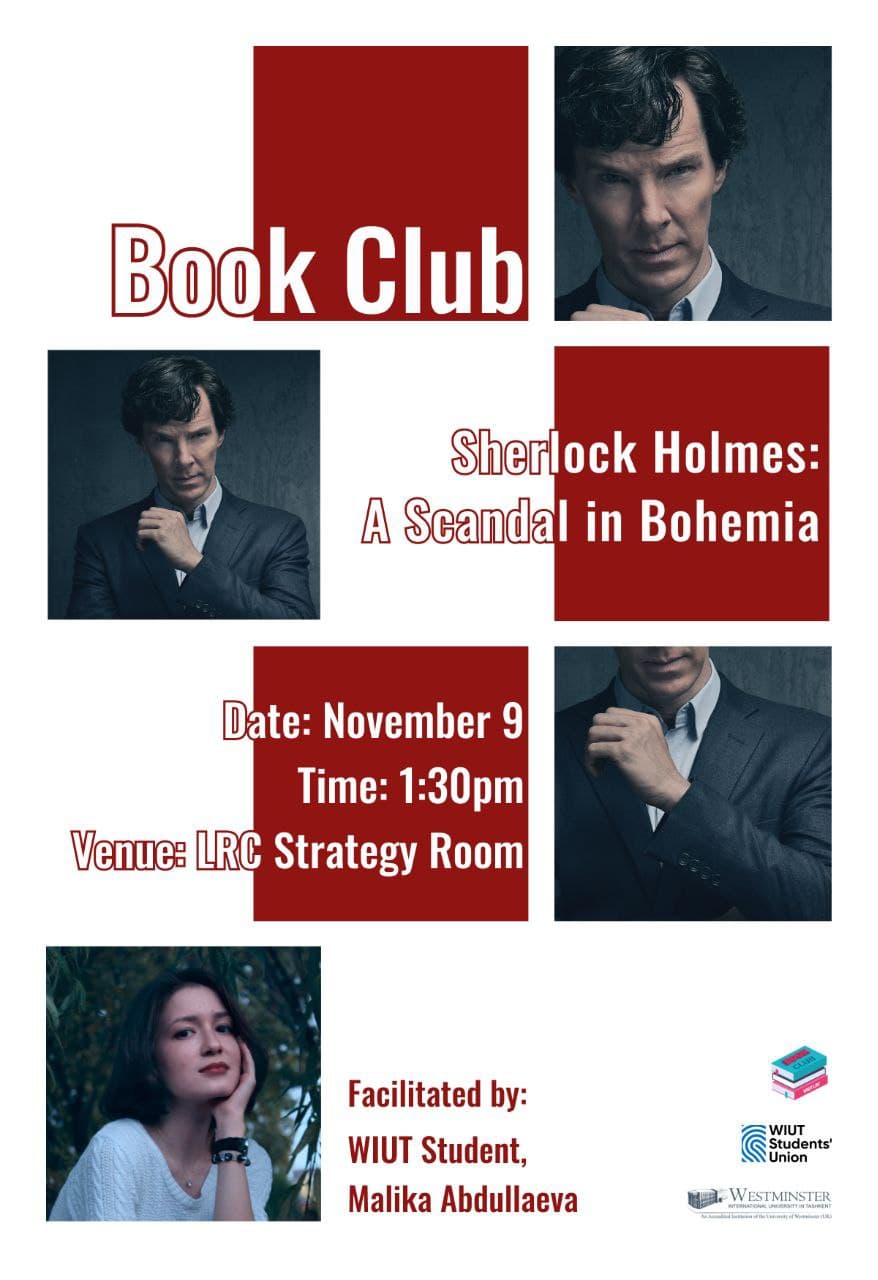 Smart, handsome and arrogant genius - Sherlock Holmes in a "funny hat" will be the subject of our hot discussions in the next Reading Club session along with smart and cunning Irene Adler.
"A Scandal in Belgravia" is the first episode of the second series of the BBC crime drama series Sherlock, which follows the modern-day adventures of Sherlock Holmes, and was first broadcast by BBC One on 1 January 2012. It was written by co-creator Steven Moffat, and directed by Paul McGuigan. The episode was based on "A Scandal in Bohemia", a short story by Sir Arthur Conan Doyle.
Note: You are welcome to come even if you haven't read the book!
The movie link will lead to Benedict Cumberbatch's Sherlock
📚The book: https://lrc.wiut.uz/Book/Details?bookGuid=32ed6ca3-8de2-4aa8-a2af-02fc62f1de79

🎬The movie (with subtitles): https://123movies.vu/tv/sherlock-39382.30744