24.02.2022 - Art Competition - Spring 2022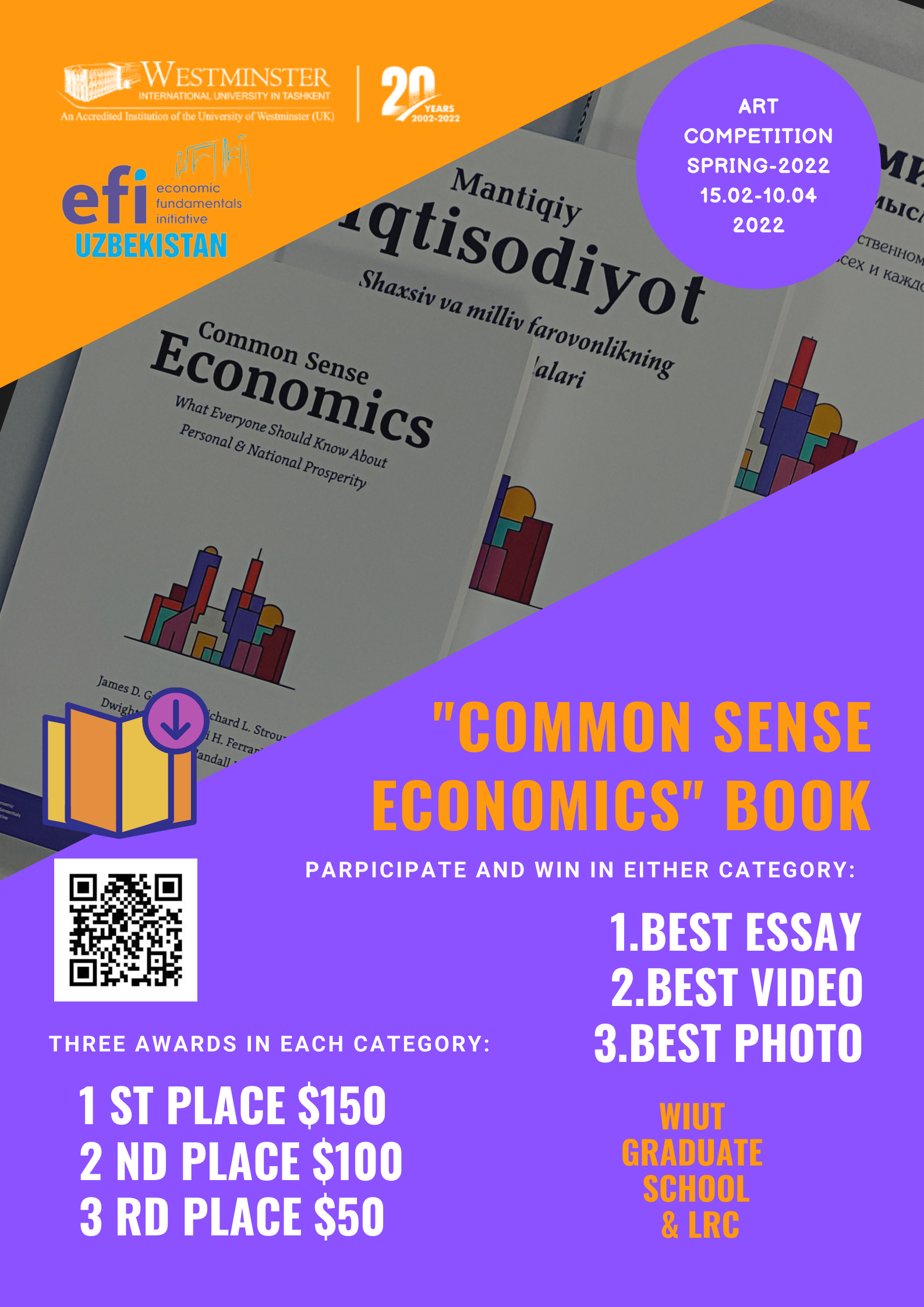 🔊Dear Friends,
We are very delighted to launch the third competition based on📚 "Common Sense Economics" book!
Competition will take place online during 📆February 15 – April 10, 2022. There are three categories in competition:
Best essay (3 prizes),
Best video (3 prizes),
Best photo (3 prizes).
🎁You have excellent opportunity to win
$ 150 (first prize),
$ 100 (second prize), and
$ 50 (third prize). To win - you have to record interesting one minute video, or take creative photo, or write creative essay, expressing your understanding of the "Common Sense Economics" book.
You have to upload your submission (essay, or video, or photo) to your 🌐Instagram page, and provide in comments to which chapter or concept of the book it corresponds the most. Also you have to put #EFIUzbekistanSpringCompetition2022 #CommonSenseSconomics #WIUT #EFIUzbekistan hashtags in the comments and tag our official Instagram page @EFIUzbekistan. You have to send the essay to our e-mail efiuzbekistan@gmail.com.
💴All winners will receive the prizes in cash in Uzbek soums and will be invited to WIUT for award ceremony. In addition, they will receive copy of "Common Sense Economics" book, certificate of the winner, and become honored guest EFI Uzbekistan team. You can also download 📚👉https://www.econfun.org/uz/downloads/
Wishing you best of luck and looking forward for your creative submissions!