21.06.2022 - Subscription to the Science Direct database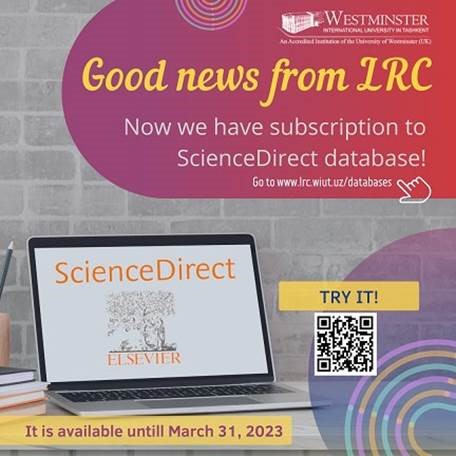 The LRC offers a subscription to the Science Direct database.
SUBJECT COVERAGE : Business, Humanities, Social Sciences, Technology and more
Science Direct includes thousands of peer-reviewed scientific, technical and health journals, and provides access to more than 42,000 books.
More details are available through the following link (https://www.sciencedirect.com/​).
The database is also available on the Digital Library's "Databases" section (http://lrc.wiut.uz/).
Please follow the instructions to get off-campus access to the LRC's subscribed databases through this link: https://www.youtube.com/watch?v=4ua4AL-3ekM&t=2s.
Thank you